ZANU PF, MDC Comment On ANC Squabbles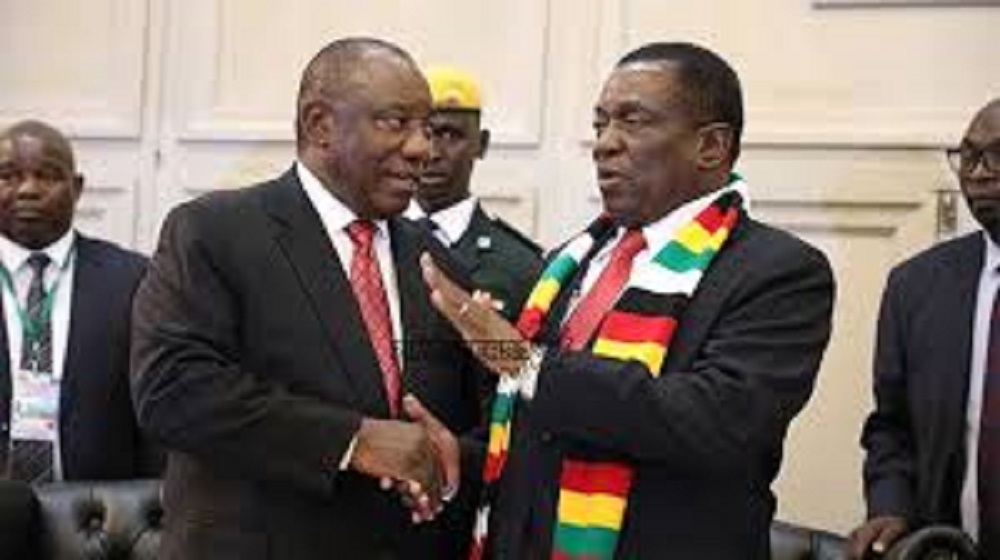 Zimbabwe's ruling ZANU PF has said it will not interfere in the internal squabbles of South Africa's ruling party African National Congress (ANC) whilst the opposition MDC Alliance is optimistic for an amicable solution.
This comes at the backdrop of a crisis in ANC following the suspension of Secretary-General Ace Magashule pending the outcome on his corruption, fraud and money laundering case.
Magashule refused to be suspended and in turn said he was suspending President Cyril Ramaphosa as the party's president, a move that the NEC described as insubordination that will be dealt with accordingly.
Speaking on the possibility of ZANU PF interfering in the squabbles, the party's spokesperson, Ambassador Simon Khaya Moyo said:
_The issue is very clear, Zanu-PF and the ANC are sister parties. We exchange notes and a number of things in common between sister parties and also with other sister parties in the region._

_What is happening in the ANC is purely an internal matter for the ANC and if there is need for them to let us know and be aware of anything, we shall obviously welcome that, but certainly, that is a purely internal matter._
On Friday, Moyo told journalists that Zanu-PF would not be sending a delegation to interfere in ANC internal processes adding, however, that president Emmerson Mnangagwa had been briefed by his South African counterpart on the developments.
Meanwhile, MDC Alliance secretary for international relations Gladys Hlatywayo said her party hopes that the ANC leaders would solve their differences amicably citing South Africa's importance in the region and Zimbabwe in particular. Hlatywayo added:
_We believe South Africa is a democracy and has strong institutions that can mediate any internal issues that might arise._

_The same applies to the ANC as a political party. It is certainly different from Zanu-PF that meddles in the affairs of State institutions and forces them to parrot their narrow partisan views._
Power dynamics in South Africa might affect the whole of the SADC region and Zimbabwe in particular considering the former's influence on both the region and Zimbabwe.