Sikhala, Chin'ono hand over US$1000 to torture victims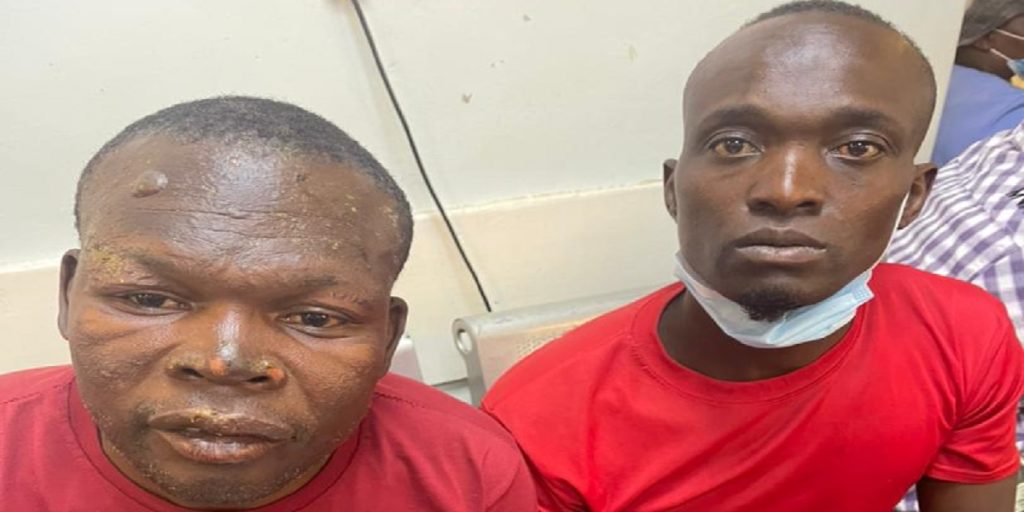 Zengesa MP Job Wiwa Sikhala and his friend in the trenches the fearless journalist Hopewell Chin'ono handed US$500 each to CIO torture victims Legwani Mavhunga and Munyaradzi Mafararikwa.
Sikhala and Hopewell received US$1200 from a well-wisher to help the torture victims. They gave US$100 each to Mavhunga anbd Mafararikwa's wives while they were still in prison.
The duo were arrested a couple of weeks ago at Rotten Row Magistrate Court while waiting to attend Hon. Sikhala's trial on charges of inciting public violence.
They were tortured while in police cells with a burning black substance which burnt their faces.. They were rushed to hospital after a video of their burnt faces went viral on social media.
They are out on a $5000 bail. They are facing charges of obstructing traffic on the day of Sikhala's court appearance.
Zimbabweans have responded to the gesture by hailing Sikhala and Chin'ono for standing behind their supporters.
"That is Sikhala for you, he will stand with you through and through to the end if you suffer on his behalf," said one Chitungwiza resident who identified himself as Elifas.
Another Sikhala admirer called Amos said described Sikhala as a leader with genuine love for his followers.
"Sikhala haambofa akakurarisa especially if you get arrested while fighting for democracy. Anokutevera chete," said Amos.
A Kuwadzana resident, Mildred revealed to Zimbabwe Observer that Sikhala helped her with money for rent after she sent him a distress call following the closure of her flea market by Zanu PF thugs.
"I got his number from a fellow MDC Colleague and sent him a message. He responded by saying 'Sorry my sister' and two minutes latter an Ecocash message arrived on my phone. I doubt if he knows me in person," said Mildred.