Video: Woman undresses her man in CBD over $2500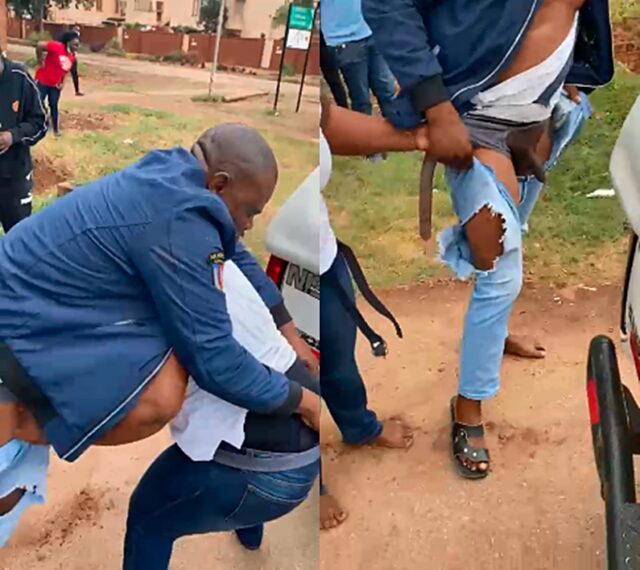 Harare onlookers were treated to a free drama when a women grabbed her man's jeans and ripped them apart leaving his manhood hanging in the public.
The real porno drama played itself in an unidentified busy street of Harare prompting members of the public to plead with the couple to go and sort their differences behind doors.
The woman however insisted that she will not let loose her grip on her lover's trousers until he gives her back the US$2500 he had snatched from her wallet.
"I won't let him go and until he gives me back. Give me my money, I should have gone long back and now is 2 pm. You took my money for what. I paid all your bills from SA,"shouted the women.
Cases of lovers or partners duping each other money are on the increase.
Such incidents are prevalent in couple in distant relationship especially with the other one in disapora. Today onlookers were treated to a free drama when a woman and her lover undressed each other in the CBD as they were fighting over US$2500.
In the video, the woman accused her lover of taking her money by force.
She is heard saying that the lover had taken USD$2500 from her purse and was refusing to give the money back. This led to the woman retaliating by tearing apart the clothes the man was wearing. She undressed him until his privates were exposed.
Watch video HERE