A Zimbabwean woman Nicolle Nkazimulo Moyo was yesterday elected a Councillor for Peterborough's Hargate and Hempsted in the United Kingdom.
Moyo who stood on a Conservative Party ticket trounced three other candidates from the Labour, Green and Liberal Democrats to poll 664 votes.
Samantha Godley (Green) – 113
Timothy Kujiyat (Labour) – 311
Nicolle Moyo (Conservative) – 664
Kevin Tighe (Lib Dem) – 316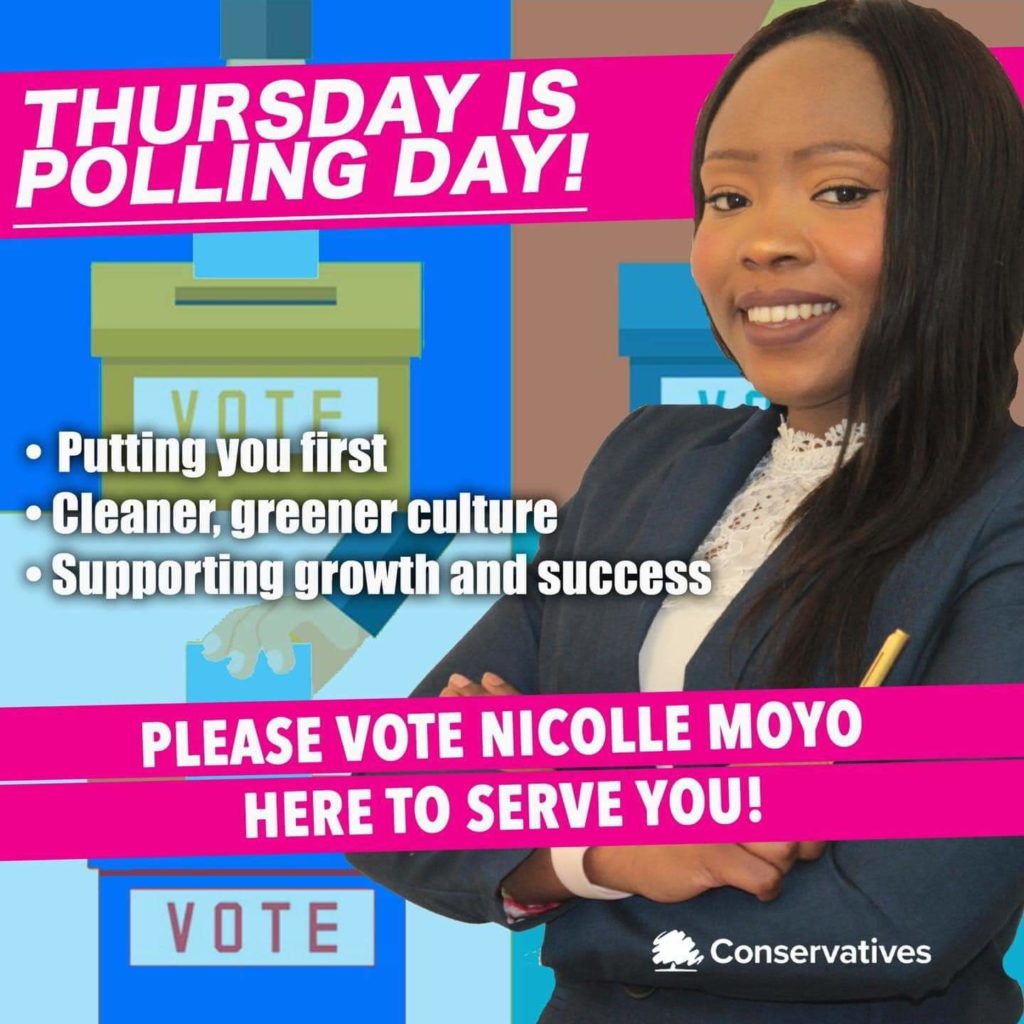 The seat had previously been held by Janet Goodwin who recently passed away.