No greener pastures in SA anymore, says Zimbos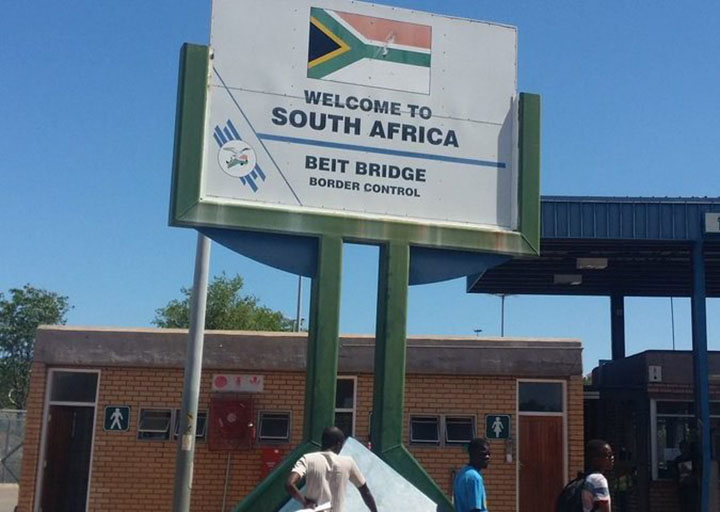 Some Zimbabweans based in South Africa have urged their compatriots who are planning to migrate to the neighbouring country in search of greener pastures to shelve their plans, for now, saying things may get worse following the imposition of a hard lockdown by the country's President Cyril Ramaphosa.
On Sunday evening Ramaphosa announced tighter restrictions that include a ban on alcohol, a tightened curfew, school closures and a restriction on gatherings for 14 days with effect from Monday, 28 June 2021.
Speaking in an interview on Monday with VOA Studio 7's Moreblessing Munjoma, an MDC official, Amos Moyo, speaking in his individual capacity, said South Africa does not have much to offer at the moment due to COVID-19.
Trust Nhete a member of Proudly263 told VOA Studio 7 that things will get worse for Zimbabweans living and working in South Arica following the tightening of lockdown restrictions. He said:
The situation in South Africa is very tricky right now. Those who intend to come to South Africa should bear in mind that permits will expire in December this year and no one knows if the South African government will renew them.
Ricky Mukonza, a lecturer at the Tshwane University of Technology, also urged Zimbabweans to reconsider their plans to move to South Africa. He said:
Those who are contemplating migrating to South Africa hoping for better economic prospects should know that the situation is dire in the country.
South Africa is home to an estimated 3 million Zimbabweans who have crossed the Limpopo over the past few decades in search of employment opportunities. The majority of the migrants are said to be living in South Africa illegally.
Meanwhile, about 180 000 Zimbabweans who hold the Zimbabwe Exemption Permit (ZEP) face an uncertain future in South Africa as the country's government has not yet indicated whether it will renew them.
The four-year permit expires on 31 December 2021.
–Pindula News