Johane Marange Apostolic church throws Memory Machaya's husband under the bus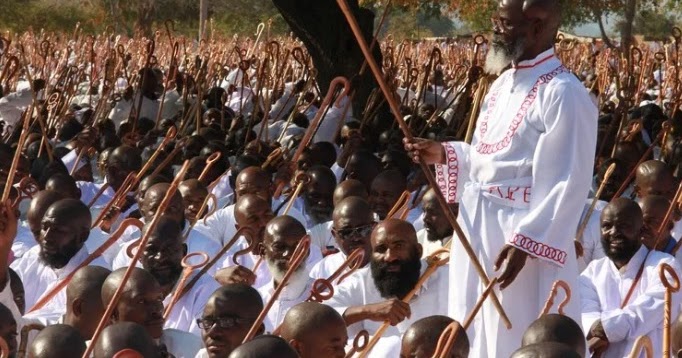 Johane Marange Apostolic church has confirmed the death of a married 14-year-old Johanne Marange Apostolic Church girl Memory Machaya.
Reports suggest that Memory Machaya, who was from Kwekwe, was forced to drop out of school when she was in form 1 to get married to Evans Momberume.
She died during childbirth at the church's shrine in Marange, but, the location of her grave is in dispute. Her family insists that she was buried at the shrine soon after death, but the church denies the allegations.
National police spokesperson Assistant Commissioner Paul Nyathi has said police were conducting investigations that were expected to be complete before Friday.
Momberume and everyone who may have facilitated that marriage will likely be arrested if it's established that Memory was underage.
The church's coordinator and spokesperson, Mr Nyasha Marange, told The Herald that the church would not stand in the way of law enforcement agents as they probe the case. He said:
It is true that Memory was married to Evans Momberume. The police should probe the case to its logical conclusion. She died after giving birth and her baby is with the Machayas in Kwekwe.
As the Johanne Marange Apostolic Church, we will not protect any of our congregants being investigated by law enforcement agents for any criminal offence, be it murder, rape or marrying a minor.
The police should carry out their duties without fear or favour. No one is above the law and if any of our congregants has a case to answer, let the due process take its course.
As a church, we have been preaching against marrying of minors. During our Saturday church meetings, elders take time to preach against child marriages. No one should be married before the age of 18.
Marange said he did not know where Memory was buried but vehemently denied that she was buried at the church shrine saying the tradition is that if one dies at the shrine, arrangements are made to ferry that person's body to their place of origin.
Machaya family spokesperson Ms Alice Mabika last week insisted that her niece was buried at the shrine.
– The Herald