ELCZ appeals for donations as COVID 19 cases balloon to 102 at Chegato High School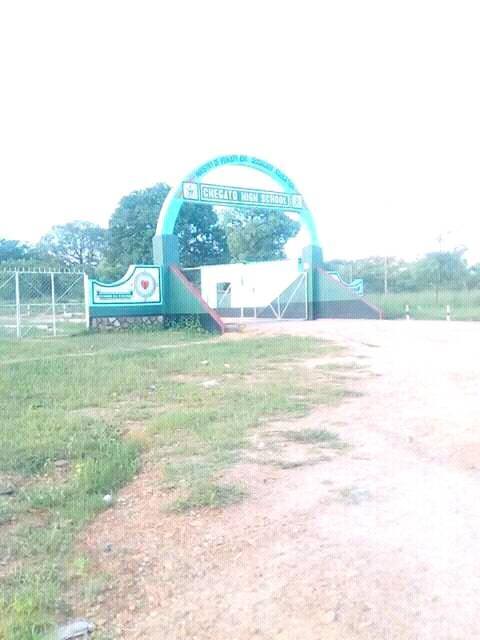 By Mswazie Mpedzegwa
The Evangelical Lutheran Church in Zimbabwe (ELCZ) is appealing for medical donations as COVID-19 cases at Chegato High School balloon to 102 from 59 cases.
Chegato High School is one of the ELCZ owned boarding schools in Mberengwa which has been stung by the virus since the recent opening of schools.
ELCZ released a statement signed by Mrs. T Moyo revealing latest official statistics of Covid 19 cases in the church's four boarding schools in Mberengwa. Chegato's cases of student infections stand at 102, followed by Masase with 40, Mnene Secondary has 18 while its Primary posted 7 cases and Musume has 6. Three Chegato High School teachers are also in isolation after testing positive to coronavirus.
The church made a passionate plea for donations of sanitisers, testing kits, fuel, tents, food, face masks, prescribed medication and food.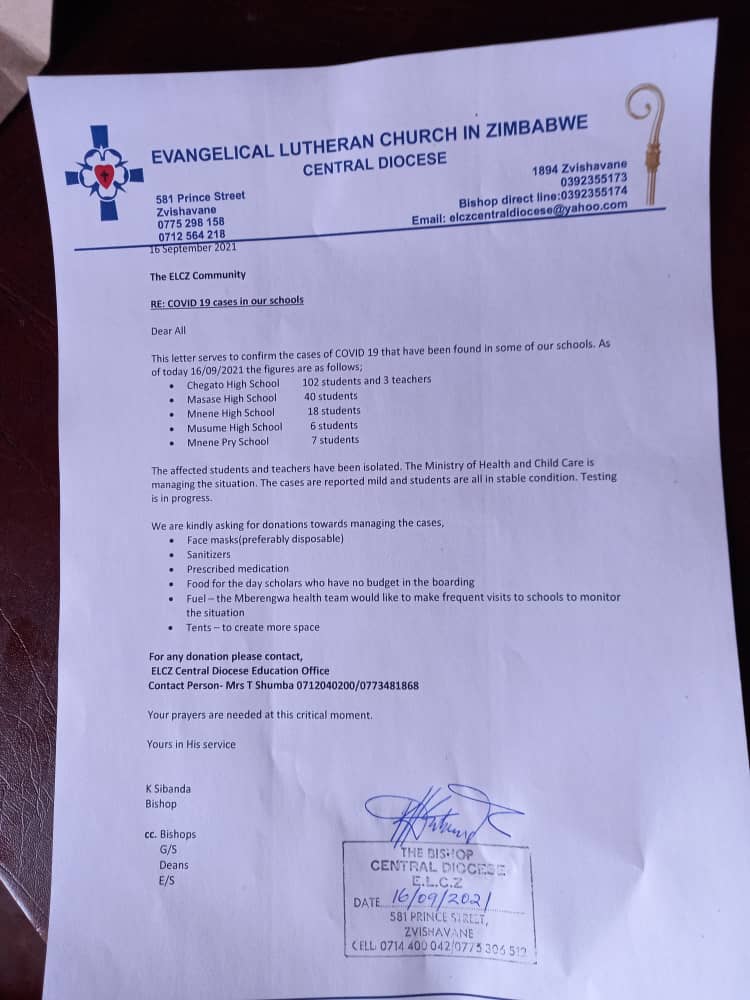 Meanwhile the headmaster of Chegato High School, Morris Ngara released a communique to parents allaying their fears as the number of students testing positive to COVID 19 continues to bulge.
Ngara advised the parents to ignore information circulating on social media, maintaining that the situation was under control at the school.
"Ndizvo taita dambudziko recovid pachikoro asi musavhunduswa nesocial media. At the moment the situation is under control. The district health team is on the ground. They have established a local clinic to monitor those in isolation. Dambudziko chete nderekuti chikoro tamboiswa palockdown hapana vanopinda nokubuda panguva ino,"said Ngara.
Ngara assured parents of infected children that they will receive call alerts from him.
"Tinofona kunevabereki vevana vanenge vaita positive asi pressure ndogona kutora nguva kusvika pamuri. Asi kuri kuti pane mwana ari in bad shape definitely tinokuzivisai. Vose vari in isolation they are responding well to medication," said Ngara.
Chegato High School draws students from all corners of Zimbabwe raising chances of a COVID-19 outbreak