Mnangagwa surrounded by dodgy characters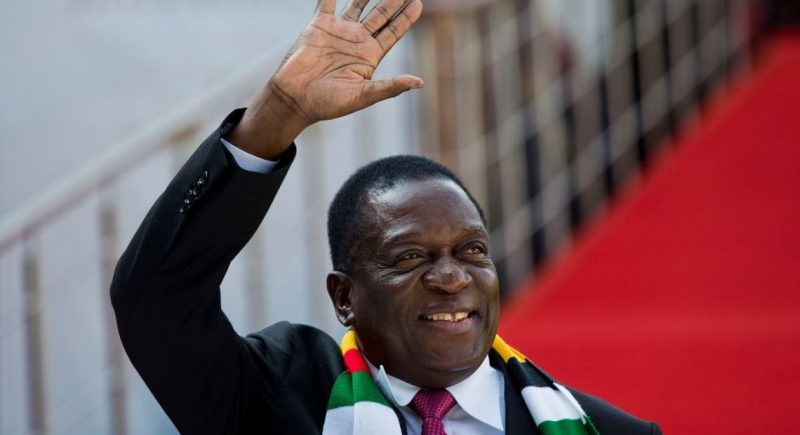 Almost four years after getting into power, riding on the narrative of removing criminals that had surrounded the then president Robert Mugabe, President Emmerson Mnangagwa's circle of associates and family continue to be implicated in dodgy activities around the world.
Two of Mnangagwa's close allies were this week named in a landmark investigation exposing international secret deals, tax evasions and hidden wealth, adding to the growing list of his associates involved in dodgy dealings.
These are his deputy chief secretary for Administration and Finance Martin Rushwaya, to whom Mnangagwa is related, and his close business ally Billy Rautenbach.
Mnangagwa revealed during the funeral of Rushwaya's mother, Mary Rushwaya, in January 2019 that they were related. In the past, his spin doctors have tried to distance Mnangagwa from any connection with people who have been accused of being involved in criminal activities using the excuse that Mnangagwa as the President accommodates and takes pictures with everyone and anyone.
But in this case, there is a trail of evidence of connections between the President and the businessman and someone from his office. The two were exposed in what was dubbed the Pandora Papers, an investigation conducted by the International Consortium of Investigative Journalists (ICIJ) — an ensemble of 600 journalists from 150 media outlets in 117 countries.
They went through more than 11.9 million documents leaked from 14 offshore financial services firms. ICIJ found that 35 heads of state and government and more than 300 politicians have set up offshore structures and trusts in tax havens from the British Virgin Islands, Panama, Seychelles, to Hong Kong and Belize.
There are emails, memos, incorporation records, share certificates, compliance reports and complex diagrammes showing labyrinthine corporate structures. ICIJ reported that Rushwaya created Greatgem Corp in the Seychelles in 2010 with the help of a Moscow law firm.
His company is accused of facilitating the Zimbabwean military's secret diamond dealings and off-budget financing.
"Rushwaya was one of two shareholders of the shell company. The other was a shell company owned by Moscow resident Olga Bakina. Greatgem's sole director was Grey Mashava, then a Zimbabwean army colonel. The company had a bank account in Latvia," the report reads.
"In 2012, the offshore provider Alpha Consulting Ltd which set up Greatgem, reported the company to the Seychelles' Financial Intelligence Unit. Alpha Consulting noted that media reports identified Rushwaya as the director of a diamond-mining company that allegedly . . . "
–NewsHawks