Video: Zimbabwe journalists attacked during a media briefing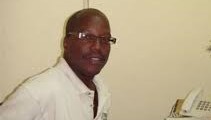 HARARE – The Zimbabwe National Editors Forum is calling on SADC and the AU to intervene in the country's political crisis.
The call comes after an attack on journalists at a student union media briefing.
Human rights activists believe the attackers are part of the state's militia.
Eight journalists were in Harare to cover claims by a student union that the Impala Car Rental Agency is complicit in kidnapping and torture.
Midway through the briefing, a group of men entered the venue, attacking journalists and thrashing equipment.
"I lost my phone as I was hit on the head twice by these guys, the other guys lost camera phones and other valuables. "
"We had nowhere to run, so as always in other cases when we cover these demonstrations so on. Usually, the police don't attack journalists, they focus on people who would have organised the event. This time we thought they will leave us to do our work but then they attacked everyone including journalists," attacked journalist Thomas Madhuku said.
Some had to be treated in hospital.
The Editors Forum says police stood by doing nothing, it's now demanding that regional bodies intervene urgently.
–eNCA