Video: Police throw teargas in a packed bus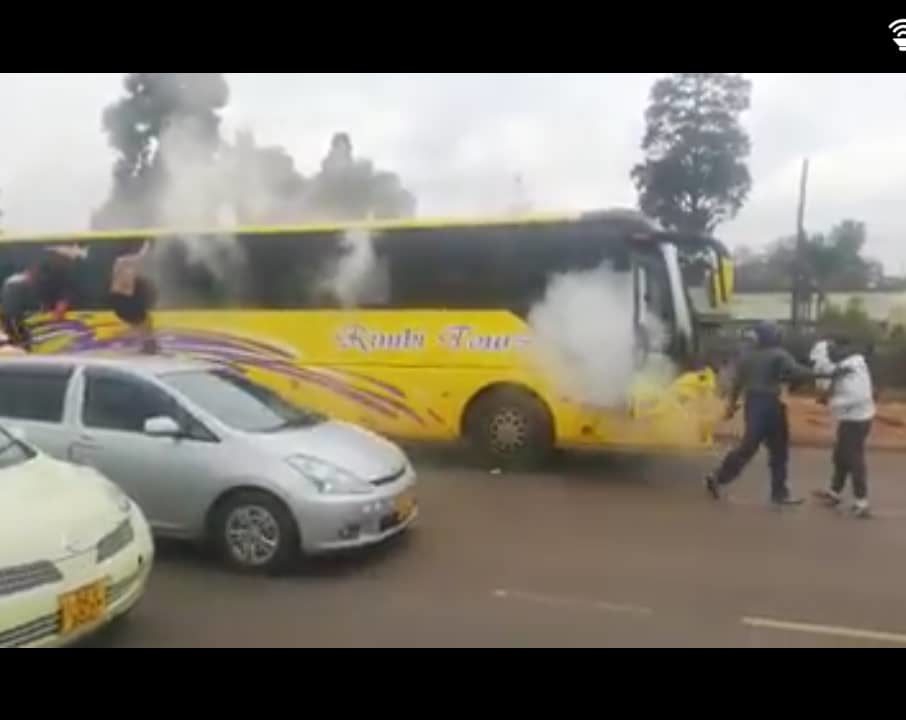 A Socking video of the police teargasing people in a packed bus at Harare showgrounds has gone viral.
Commuters, who among them were grandmothers, suffocated and disorientated by the tear smoke can be seen tumbling out of the bus from the windows to the hard tarmac below.
Zimbabwe Observer sent this video to police spokesman Paul Nyathi for comment but had not responded by the time we uploaded it.
We asked him why the police were teargasing people in a packed and stationary bus and whether or not it was legal to do so.
We also asked him if the police were going to take responsibility if someone died as a result.
"Is the police going to investigate this incident and punish the cops involved?" we asked him.
Government's information department acknowledged the incident, adding that seven police officers were arrested. The brief statement also revealed that the bus was being driven by a tout who was also arrested together with his other crew members.
Zimbabwe Observer is still in the process of establishing the number of any causalities or injuries from the incident.
Were you, or do you know anyone who was a victim to this barbaric act? Please whatsapp us on +27671903889 or Email:editor@zimbabweobserver.co.za
All information will be treated in the strictest confidence