Job Wiwa Sikhala Ready for Servant Leadership – Part 1: Wiwa muchina muhombe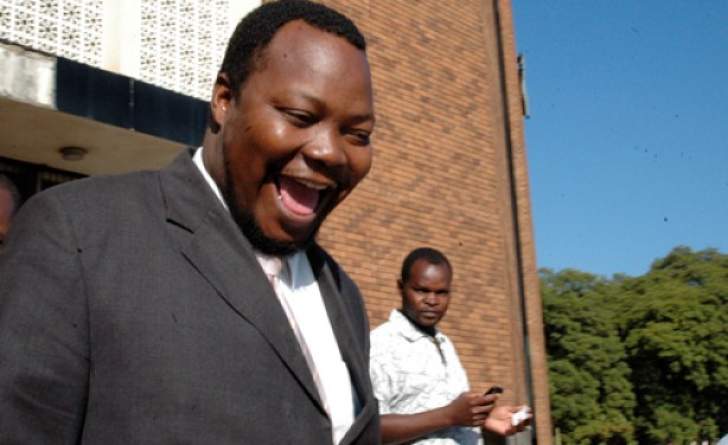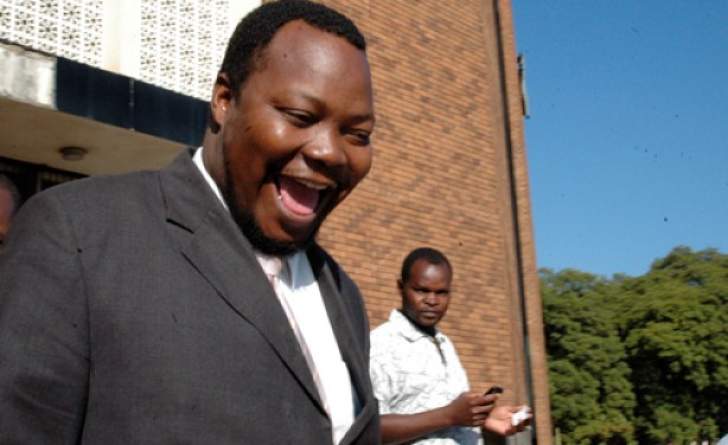 By Charles Mutama
Job Wiwa Sikhala, a prominent lawyer who has done well in that field, human rights defender, historian and economic philosophy graduate is a mature, sober, fearless, benevolent and transparent politician.
He was born and bred in Gutu on 30th of October 1972 to peasant farmers in the Dewure Purchase Farms.The outspoken opposition leader and July 31st Movement civic Spokesperson did his primary education at Masema Primary School where he was the best student his school.
He further went for his secondary school at Chiwara Secondary School popularly known as Vumba. At a young age, he started challenging school authorities at every turn for the poor delivery of education at his school.
He was staying with his brother Nathaniel Mphisa who was a teacher at the school. His brother asked Job Sikhala's parents to transfer him to another school to avoid consistent clashes between the authorities and the inquisitive Sikhala.
At this rural secondary school, Job Sikhala took the role of critiquing teachers who taught erroneously. He then transferred to Mazungunye Secondary School under Chief Nhema in Bikita where he stayed with his uncle and walked 23 kilometers to school every day.
All these hardships did not hinder him from becoming one of the top students there. After excelling at Mazungunye Secondary School, Job Wiwa Sikhala decided to pursue his lifelong dream of becoming a Pastor for the Dutch Reformed Church in Zimbabwe. He became the Church's Youth Leader in Gutu and went for a pastoral interview at Morgenster Theological College in Masvingo. He became the second best interviewee behind the late Reverend Chivhoko but the elder's panel requested that he return after getting married. Their policy was that for one to be admitted as a pastor they had to be married and Job Sikhala did not take that lightly viewing it as an unfair stance which would frog march him into early marriage. As if that was not enough, the Church elders quizzed him on the possibility of following his relative's footsteps Solomon Nkomo, who left pastoral training in the early 1970s to join the liberation struggle.
Eventually, Job Sikhala convinced his parents to allow him to proceed to A level because of limited financial resources who also had to cater for his siblings Harry, Velemina and Anna who were already in secondary school. The daring Job Wiwa Sikhala then embarked on a one-year A level crush course and enrolled at Jameson High School in Kadoma where he lived with his uncle Hasman Ngwenya who was a shareholder at DeraSwiss Tunnery Company.
Between 1990 and 1992, he stayed in Bulawayo with his brother Job Sibanda who is a lawyer.
In 1994, he went and paid his examination fees when in lower Sixth and astonished all and sundry by scoring 3Bs in 8 months. Only two students that year qualified to enroll at the University of Zimbabwe and the other one was Dr. Steven Maya who became a Lecturer in the Department of Politics and Administration at the University of Zimbabwe.
His political ambition in Gutu started with his defiant quest to out poll the then Gutu South Constituency member of parliament Shuvai Mahofa. Villagers in Gutu viewed him as eccentric and naïve to even imagine him replacing the seemingly invincible Mai Mahofa. He used to walk 50 kilometers to Rasa Mountains to meet the inspirational Wurayayi Zembe of the Democratic Party. In 1992, together with his village friend Moses Murukutira sold chickens to go to Harare to welcome Reverend Ndabaningi Sithole who had been in exile in the United States of America.While waiting to be admitted at the University of Zimbabwe, Job Wiwa Sikhala taught History, Geography and Religious Studies at Makura Secondary School in Gutu. This is the year when Ndabaningi Sithole was alleged to have a planted a claymore mine along the road to the National Sports Stadium to blow up Robert Mugabe's convoy.
Legend has it that Wiwa bemoaned the reality that the claymore mine missed Mugabe's convoy. His family was ZAPU and he grew up fixated with ZAPU political ideology. The Headmaster at Makura school Mr. Jerifanos Runesu is said to have called Job Sikhala to his office to interrogate him on Sithole's story to which replied that he was teaching students the latest national news. In addition, he told headmaster Runesu that Makura was a transit zone towards the University of Zimbabwe, so he deserved respect.
Two weeks after his admission at the University of Zimbabwe studying History and Economic History, he was elected to be the Faculty representative by all Faculty students. Three months down the line, he unconventionally participated in the Student Representative Council elections in his first year. He assembled a campaign team of first year colleagues and in his first address he heroically grabbed the microphone from an opponent and gave the fieriest rhetoric with unmitigated aggression ever witnessed on campus. The fiery speech propelled Job Sikhala into prominence in one fell swoop at a period when the fight against dictator Sani Abacha was at its peak and one Ken Saro Wiwa who was a human rights activist had been assassinated.
A student in the crowd moved by Job Sikhala's electric and blistering tirade against Mugabe's regime shouted "you are like Ken Saro Wiwa!" and ever since the nom de guerre stuck. Senior students on campus where astonished at the political flair and gravitas being exhibited by a first year student and one such was Learnmore Jongwe who would campaign alongside Job Sikhala as he sought to become the SRC President.
Having put a vocal team of Mapurisa Kuzipa, Derek Charamba, Kudakwashe Zvinavashe Gava, Governor Ndoro, Charles Mutama, Kaseke, and Abigail Muchecheti, Wiwa stunned everyone by breaking the traditional barrier that 1st year students could not be elected into the SRC. He won the portfolio of Secretary for Information and Publicity in both the UZ SRC and ZINASU in separate elections.