Apex locks horns with PTUZ over govt salary offer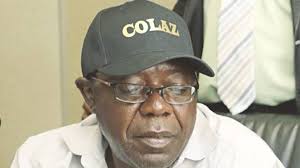 The Apex Council has rejected accusations from unions representing teachers, that it has betrayed them during salary negotiations with the government.
Apex Council spokesperson David Dzatsunga said the Progressive Teachers' Union of Zimbabwe (PTUZ) and other like-minded unions should stop throwing accusations around and negotiate with the government if they feel they are better at it. He said:
To start with, we are the bona fide negotiator at law. PTUZ and whoever wants to negotiate, who thinks that they can negotiate better, are free to negotiate.

As unions, bad-mouthing is wrong and this is a bad idea — calling others sellouts.
Dzatsunga also said the PTUZ president, Takavafira Zhou, is an MDC Alliance politician masquerading as a union leader.
He said mudslinging is not helpful as the Apex Council was trying hard to negotiate for a better deal for civil servants.
Meanwhile, PTUZ secretary-general Raymond Majongwe said they are disappointed by the government's stance that it cannot increase teachers' salaries anymore.
Majongwe reiterated that teachers are neither on strike nor regime change agents but are only asking for a living wage.
–NewsDay