Driver of Honda Fit that killed Ginimbi, breaks silence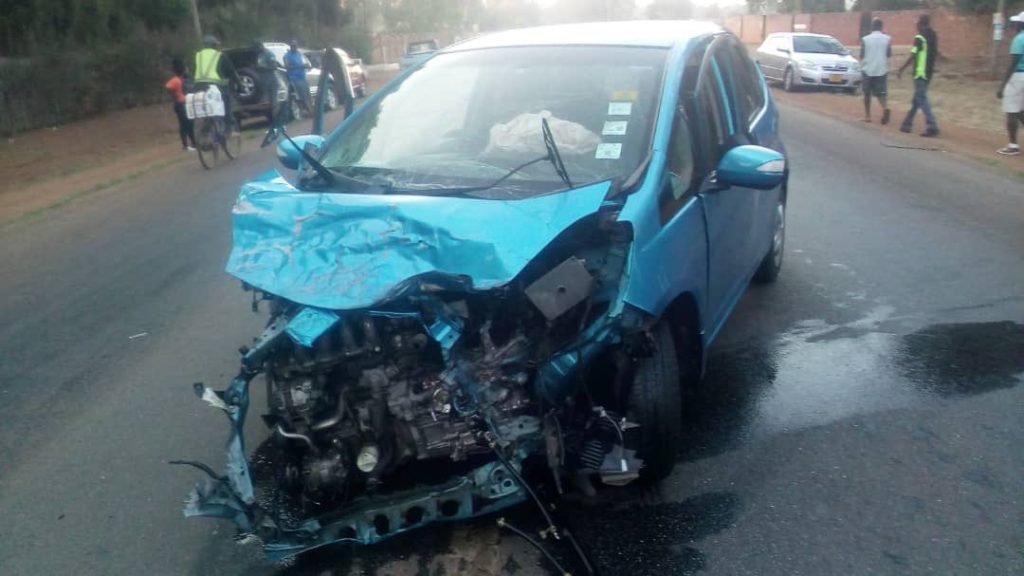 The driver of the Honda Fit involved in accident that killed Ginimbi and his three friends who were driving Rolls Royce Wraith finally speaks out after getting discharged from hospital.
His response about the incident is that of dismay and pain after all lives could have been saved had it not been for Ginimbi's overspeeding.
The driver, Lucky Chikwanda, explains how Ginimbi was trying to overtake two cars oblivion of his car in the opposite lane.
Chikwanda says he just saw the Rolls Royce come from nowhere but it was too late for Ginimbi to apply emergency breaks.
"I was saved by my seat belt otherwise I could have died", the driver narrates.
"I am not rich that I would kill anyone," he continues in audio circulating.
This is after speculation that Ginimbi's death could have been a hit with popular socialite Tatelicious claiming this was a pre-arranged assassination.
Ginimbi will be buried at his Domboshava mansion on Saturday.
Ginimbi's sister Juliet told H-Metro yesterday that they are adhering to Ginimbi's script.
She said the late flamboyant businessman told her what to do and not to do at his funeral and they are simply adhering to that.
Juliet said that has resulted in the family delaying Ginimbi's burial to Saturday.
"He told what to do on his funeral, procedures to follow and that is what we are simply doing.
"Genius advised me against rushing his funeral proceedings. He said he wants his friends from as far as the UK and America to come without being pressurised. So we want to make him happy, so that is the reason we have set burial for Saturday, to make sure that we make him happy.
"This is a very difficult situation for us as a family, it's been a difficult year for us. Genius was a very generous man and it's a big loss to us," said Juliet
–iHarare