Man abandons lobola negotiations, runs away with girlfriend's car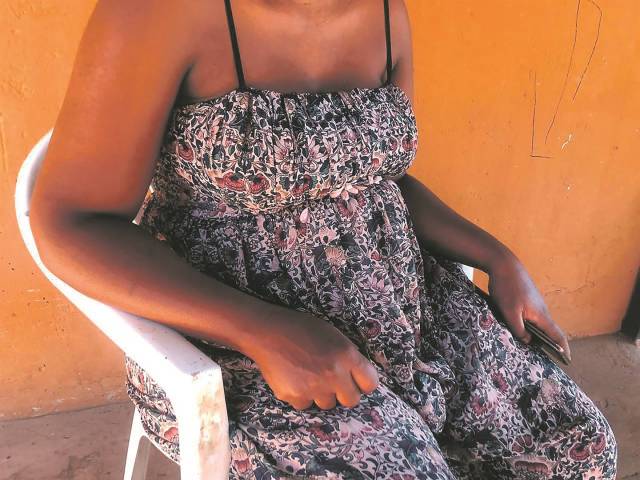 PRETORIA: WHEN they met almost a year ago, she thought she'd found the one. But little did she know it would end in tears.
The 35-year-old pregnant woman from Lusaka in Mamelodi was left heartbroken.Her boyfriend was supposed to pay lobola on Saturday.
To add insult to injury, he allegedly made off with her car, TV and other items
She and her man were at the bank on 13 October when he left her.
"I asked him to give me money for bills. He gave me his card. I left him in my car in the parking lot and went to withdraw money," she said.
"The card wasn't working. I went back to ask what was happening."The hurt woman needs help to find her Ford Focus, which was allegedly stolen by her boyfriend.
When she got to the parking lot he was gone and his phones were off.
"He left me there alone with a card that doesn't work. I had to call my cousin to fetch me," she said.
She said when she got home the man wasn't there, and he'd taken the TV and other belongings.
"He was gone with my car, just like that," she said.
She opened a case after a few days.
"I went to open a case because I had a feeling he was gone for good with my car," she said.
She said he was supposed to send his uncles to pay lobola on Saturday.
"I'm pregnant with his baby. I feel like this is a dream," she said.
She didn't want anything to do with him and wants her car back.
"I don't want him in my life anymore!" she said.
The woman's mum said they received a lobola letter and were expecting his uncles for negotiations.
"They were supposed to lobola her on Saturday, but nothing happened because he's missing.
"We're disappointed and shocked, but all we want right now is our daughter's car."
The man's dad said: "We spoke as families. Let the cops do their job. We're looking for him as well."
They didn't know about any lobola until they met her family.
Captain Mavela Masondo said a case of motor vehicle theft was opened.
"The suspect is still on the run and the vehicle hasn't been found yet.
-Daily Sun