Chin'ono acquitted on charges of publishing falsehoods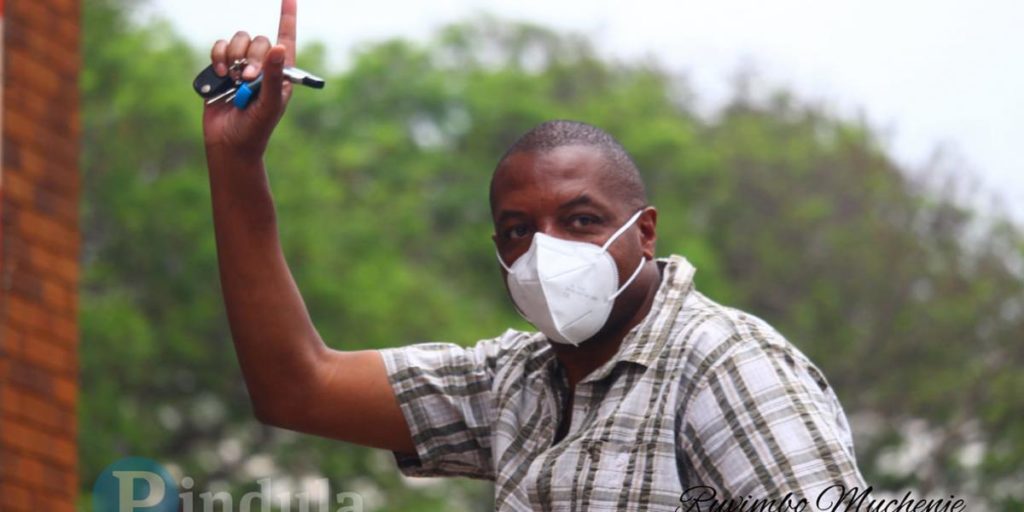 The High Court of Zimbabwe has reversed the Magistrates' court order that placed freelance journalist Hopewell Chin'ono on remand.
Chin'ono was being accused of communicating or publishing falsehoods. His lawyers, the Zimbabwe Lawyers for Human Rights (ZLHR) posted on social media giving an update on the matter.
Said ZLHR:
Our lawyer Harrison Nkomo has ended the persecution of freelance journalist Hopewell Chin'ono after obtaining an order granted by Justice Jester Charewa in which she quashed criminal proceedings against Chin'ono on charges of communicating or publishing falsehoods.
Justice Charewa set aside Harare Magistrate Lazini Ncube's decision to place Chin'ono on remand & declared that section 31 of the Criminal Code is no longer part of Zimbabwean law
.Chin'ono was arrested after he had posted a tweet that "falsely" reported the death of a child after a physical assault by the police in Harare.
His tweet was informed by a video that circulated on social media which suggested that a police officer had struck and killed a little baby when he was chasing commuter omnibuses out of the Central Business District.
The Zimbabwe Republic Police later issued a statement that refuted the claims saying the officer had only struck the windscreen of the vehicle whose fragments then injured the baby and the mother.
A woman claiming to be the mother of the little baby who was said to be dead was interviewed by ZBCTV and corroborated the police narrative that the baby was alive.
Authorities said Chin'ono's actions were in breach of Section 31 (a) (iii) of the Criminal Law (Codification and Reform) Act and was as a result placed on remand.
–Pindula