'I am not afraid of Alick Macheso, I promise this project will be the best': Mark Ngwazi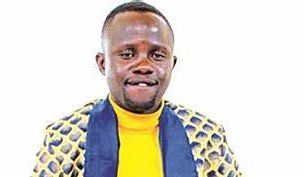 SUNGURA artist, Mark Ngwazi, says he is not scared of superstar Alick Macheso.
Mark Ngwazi is set to release his project on June 25, a fortnight after Macheso releases his album.
Mark will unveil his seven-track album, titled Nharo Nezvine Nharo, at Longcheng Plaza, in the capital.
Speaking to H-Metro Mark said:
"I am not afraid but I am actually happy that we are all releasing albums in June.
"We are not in a competition. It's only that we are releasing projects during the same period.
"My aim is that, as the sungura fraternity, we don't want to give other genres a chance.
"Madzibaba Zakaria recently released an album and soon it will be Macheso then me.
"This is the year for sungura in Zimbabwe. I am urging everyone who sings sungura to release projects this year."
Mark believes his album will be well received since the tracks he sampled at shows, off the forthcoming album, are already making waves on social media platforms such as TikTok.
"People should expect an impressive album.
"From what I have gathered now, my album seems to be one of the best projects I have ever done.
"The samples I have done, during live shows, are already generating interest on social media.
"My fans are already doing videos on TikTok of the unreleased songs.
"I promise this project will be the best and it has improved sound as compared to my last projects," said Mark.
The award-winning sungura artist believes the genre will remain a dominant force in the country.
"Sungura will always remain ahead of all the genres in Zimbabwe because we will keep on working hard.
"A sungura band has more costs than dancehall artists, hence promoters are ditching us. But, we will keep on working hard," he told H-Metro.
Mark has five albums to his credit – Zvandigumbura (2015), Gudo Muriwo (2017), Charger Yetsono (2018), Mudzimu (2019) and Chamugwedugwedu Chamatindike (2020).
— HMetro